MOBILE SOLUTIONS
Monetize your Android and iOS apps using our mobile SDK. Your users will complete mobile compatible offers to earn virtual currency or to unlock premium content as an alternative for in app purchases
BrandConnect™

for Mobile
Monetize your Android and iOS apps using our mobile SDK. Your users will complete mobile compatible offers to earn virtual currency or to unlock premium content as an alternative for in app purchases. Using SupersonicAds enables your users to earn points through the largest variety of direct payment solutions and a fully localized offer platform.
OFFER BASED PAYMENTS FOR MOBILE
Partner Example
Mobile Compatible Landing Pages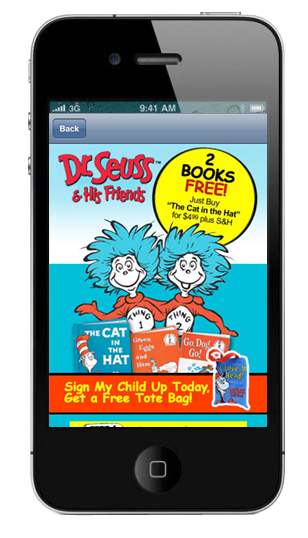 Click-to-Call Campaigns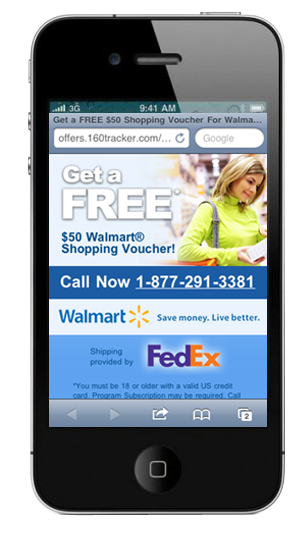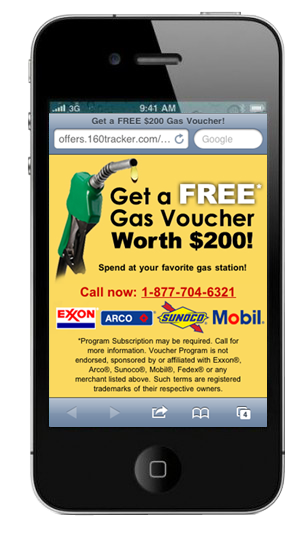 "Share" and "Complete Later" Options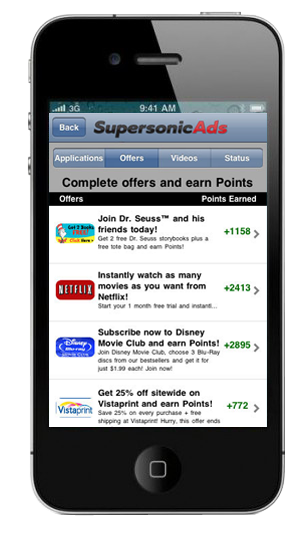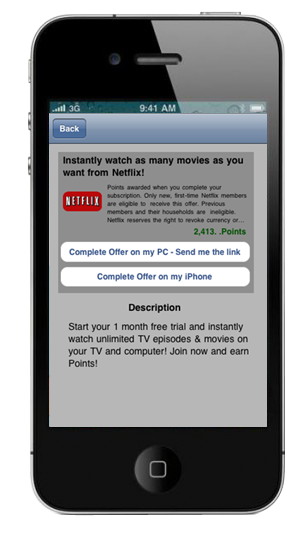 Sign Up
Supported Networks
Featured Partners

Disney

Groupon

Hasbro

Jameson

Dell

M&M's

Skype

Sony

Yves Rocher

Adidas

Lacoste

Reebok

Heineken

Fanta

Pepsi

Blockbuster

Netflix

National Geographic

Logitec

T Mobile

Vodafone

Nokia

Time

Cisco

SpilGames

DigitalChocolate

Lockerz

Netlog

Yahoo!

Causes

Playdom

NHN

Livegamer

BigPoint

IsCool

IGG

CIE

Playspan

hi5

Kabam

IMVU

NinjaSaga

King

Air France

Peugeot

Swiss Air
Testemonials
At Digital Chocolate, integrated branding campaigns play a significant role in the monetization strategy for our game titles. Integrating brand engagement campaigns with SupersonicAds has been working really well for us, doubling our offer wall revenues in European markets while maintaining a positive user experience."
— Greg Mills
VP of Business Development, Digital Chocolate
ijji.com is making life a little sweeter for its European members with SupersonicAds' support. As we continue to build our European presence, providing third-party content that resonates with them is a must."
— Sirgoo Lee
CEO, NHN USA, Inc.
Various international markets outside of US, mostly Europe and Middle East are very important to Nordeus, which is one of the primary reasons why we chose to partner with SupersonicsAds. They have extensive coverage and optimized offers for our users in most important target regions. When we launched Top Eleven, SupersonicAds was able to deliver immediate revenue. SupersonicAds team made sure to understand our product and users, enabling perfectly tailored offers for our 4 million user base."
— Branko Milutinovic
CEO, Nordeus