SupersonicAds' platform dramatically increases revenue for your international traffic. Whether you developed an application, a virtual world or an MMO - our monetization platform will yield the highest revenue from it.
Products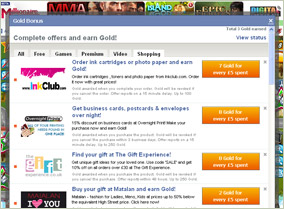 Monetize your virtual currency using our advanced offer-based payment options.
Read more »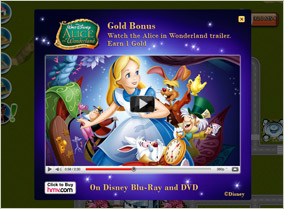 Monetize 100% of your users using engaging branded campaigns
Read more »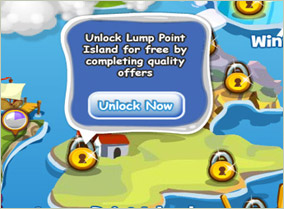 Monetize your premium content using Unlock™ - our advanced offer-based alternative-payment platform
Read more »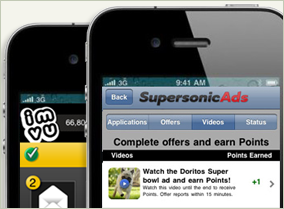 Monetize your Android and iOS apps using our mobile SDK
Read more »
Users earning points through the largest variety of direct payment solutions. An offer platform that is fully localized.
Diversity.
Over 450 advertisers with more than 5000 offers worldwide.
Localization.
Our localization engine surfaces relevant offers in local languages, as well as a fully translated user interface.
Optimization.
Our proprietary algorithm provides real time optimization to maximize your revenue.
Technology.
We support a variety of advanced integration methods.
Transparency.
Our online publisher reporting console provides detailed reporting and great granularity.
How it works:
Step 1
Our Offer Page is integrated in your app or game, using a simple iFrame code located in a dedicated section you specify.
Step 2
Your users "Win" or "Earn" your virtual currency by completing an advertising offer. Users browse a variety of relevant offers and complete the ones they like.
Step 3
Your users receive virtual currency in real time, based on an exchange rate you define.
Supported Networks
Featured Advertisers

Disney

Groupon

Hasbro

Jameson

Dell

M&M's

Skype

Sony

YvesRocher

Adidas

Lacoste

Reebok

Heineken

Fanta

Pepsi

BlockBlaster

Netflix

Natgeo

Logitec

T Mobile

Vodafone

Nokia

Time

Cisco

Air France

Peugeot

Swiss Air
Featured Publishers

SpilGames

DigitalChocolate

Lockerz

Netlog

Yahoo!

Causes

Playdom

NHN

Livegamer

BigPoint

IsCool

IGG

CIE

Playspan

hi5

Kabam

IMVU

NinjaSaga

King